Sensei Mostafa is the founder and primary instructor of Chicago Karate Champions. In addition to being a highly-qualified instructor and a world-class athlete, Sensei Mostafa currently holds a fourth-degree black belt in Shotokan Karate and is a certified coach from USA-NKF The United States National Karate Federation and The US Center for SafeSport, also Sensei Mostafa is a USA Karate Judge and been judging in The National Tournaments and Open Las Vegas Tournaments for several times. He is also responsible for managing several international training courses. His passion for martial arts shows through multiple championship accolades and more than a decade of combined experience. 
Sensei Mostafa loves teaching karate primarily because of how it brings out the best in people. Students are always encouraged to do better and are motivated to showcase their skills in class and tournaments, where their hard work pays off and is rewarded in numerous ways. In his experience, individuals deemed as troublemakers who participate in karate programs undergo positive changes almost instantly; they also develop in becoming content with themselves and genuinely see values in living life to the fullest.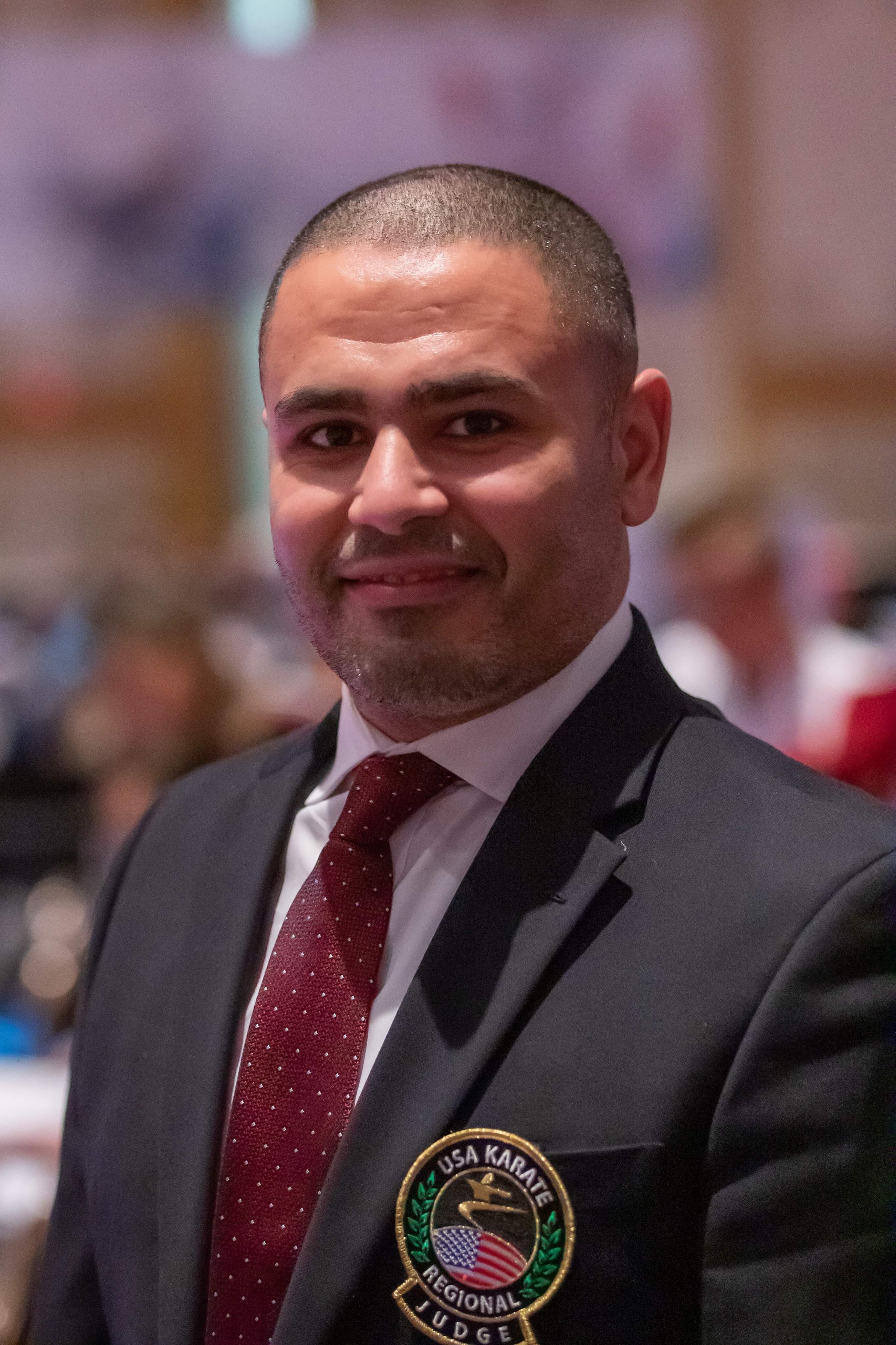 Sensei Mostafa has always displayed a keen interest in karate. He began taking karate lessons at a very young age and on his own terms. Right out of high school, Sensei Mostafa was asked to become an instructor by his karate teacher, who saw the utmost potential in him. Due to this recognition, Sensei Mostafa started teaching karate at the age of 17 as an independent instructor. In college, Sensei Mostafa studied to become a lawyer but was drawn back to karate due to his admiration for the sport and the lasting impact it has on everyone involved, including students, teachers, parents and even spectators.
One of the reasons he thoroughly enjoys karate is related to how it motivates him to constantly strive toward the best outcomes. Not only does this mentality apply to physical activity and sports, it can influence practically everything else in life. Before involving himself with martial arts, Sensei Mostafa didn't always get along with others for whatever reason. But karate taught him core values that motivated him to respect himself by respecting others. As a result of developing close bonds with his teachers, he appreciated martial arts even more, constantly working toward perfection to appease both his instructors and himself.